Body Sugaring by Dee
at Escential Care Spa & Wellness Center in Alden, NY
About Body Sugaring
Sugaring is a centuries-old hair removal modality used across the world. It is an all-natural, gentle, and effective way to remove unwanted hair and is based on traditional techniques and methods that are still used today. Sugaring is performed using a sugar paste that is 100% natural containing primarily three ingredients: sugar, lemon, and water. The simplicity of the ingredients means there are no colors, dyes, or fragrances and it is suitable for sensitive skin. It does not remove the top layer of skin like waxing can, but instead efficiently removes dead skin cells, acting as a gentle exfoliant, improving the soft texture and appearance of the skin. Sugaring helps eliminate ingrown hairs and is long-lasting, minimizing hair growth over time. It is even less painful than waxing!
Body Sugaring Services
 "Elevated Eyebrows"
First Time Brows: $25 (20 mins)
Includes consultation, eyebrow shaping and mapping that provides optimal balance and symmetry to the face, sugaring, trimming, and tweezing. Optional: complementary brow powder fill in
Maintenance Brows: $20 (15 mins)
Includes eyebrow shaping and mapping, sugaring, trimming, and tweezing. Optional: complementary brow powder fill in
"Fabulous Face"
The Areas that a client can choose from include:
Cheeks – Sides of the face from edge of sideburns up to the nose sides
Side burns – Hairline down along ears, before cheeks/jaw begins
Upper lip – Above the lip
Lower lip – Skin directly below lip
Chin – Just below lower lip to where the neck begins
1 Area: $15 (10-15 mins)
2 Areas: $25 (20 mins)
3 Areas: $35 (25 mins)
4 Areas: $45 (30 mins)
Full Face: $55 (45 mins)
Includes 4 areas and Maintenance Brows (+ extra $5 if for First Time Brows)
Ears: $15 (15 mins)
Neck: $20 (15 mins)
"Amazing Arms"
Half: $35 (15 mins)
Full: $45 (30 mins)
Includes shoulders, elbows and hands
(does not include armpits)
Underarms: $30 (15 mins)
Under the arm: so the armpits
"Lovely Legs"
*Does not include bikini line
Upper (Thighs): $50 (35 mins)
Lower (Legs): $45 (25 mins)
Full: $85 (60 mins)
Foot (& Toes): $15 (10 mins)
"Beautiful Bikini"
Bikini Lite: $40 (15 mins)
Just outside bikini line (upper thigh) = sides only + little on top, if needed
Full Bikini: $50 (20 mins)
Bikini Lite + one additional inch inside the bikini line + on top
Brazilian Lite: $60 (25 mins)
Full Bikini + all hair 'in front' of the lady parts removed or a strip can be left; as much or as little as the client prefers!
Full Brazilian: $70 (30 mins)
Brazilian Lite + butt strip (the 'crack') = smooth as a baby!
Just 'Cheeks': $25 (15 mins)
This includes both butt cheeks and the butt strip ('crack') is optional
Other Parts, etc. 
Chest
Full (includes breasts): $35 (20 mins)
Upper/Strip: $25 (10-15 mins)
Stomach: $30 (15 mins)
Back
Full: $60 (45 mins first time, 30 mins maintenance)
Upper: $25 (15 mins)
Mid: $30 (15 mins)
Lower: $20 (15 mins)
Shoulders: $30 (15 mins)
Hands (includes fingers): $20 (15 mins)
Full Body: Must be reviewed based on a client-by-client basis as each client defines "full body" differently and therefore pricing and timing will vary, Please call the Spa.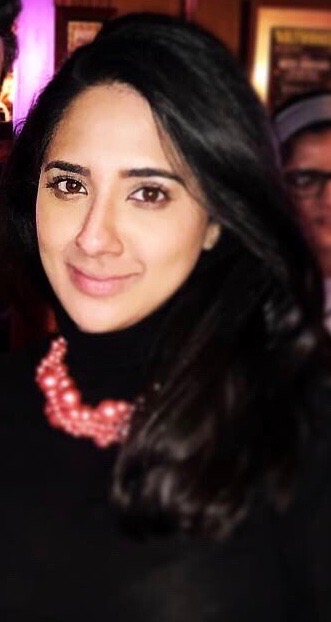 About Your Technician
Born and raised in Western New York, Dee has implemented and used various hair removal techniques for over two decades, testing new products and learning about the industry over the years. After working with multiple practitioners who developed their own sugaring pastes and techniques, Dee became fascinated with the entire process and saw a change in her own skin and hair growth as she began to use sugaring. She is excited to offer this unique and all-natural hair removal experience to her clients and looks forward to seeing the improvement in their skin.