This week we are highlighting one of doTERRA's hottest oils.
Ginger Oil.
Being derived from the fresh rhizome of the ginger plant, dōTERRA Ginger can add spice and flavor to many popular dishes. Ginger is also used to help reduce occasional nausea by either being applied topically or inhaled. I diffuse or place a drop of ginger in the palm of my hand and inhale to create a soothing aroma.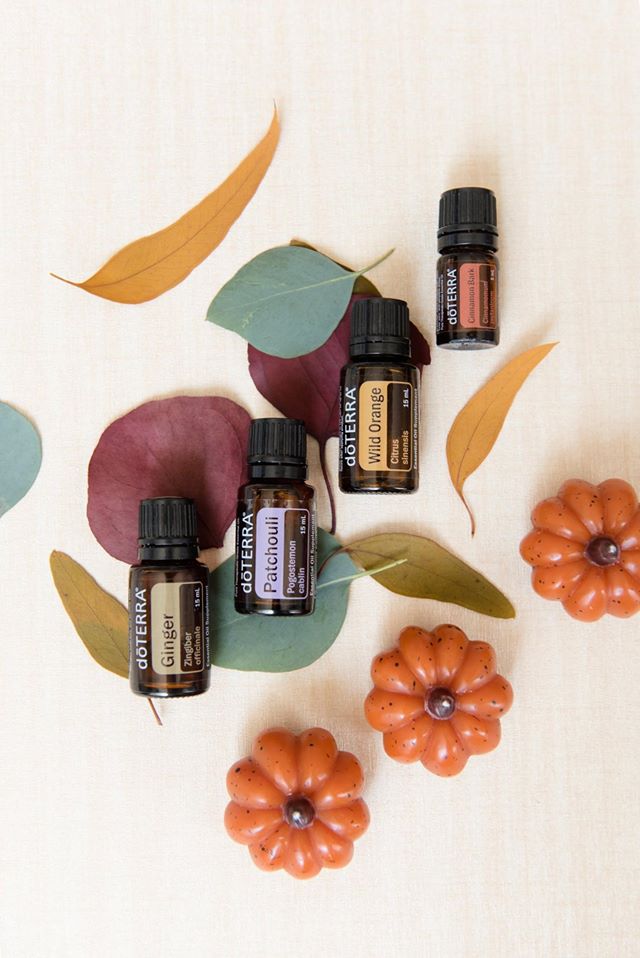 Do you love to try new foods? dōTERRA Ginger is a main ingredient in many Asian dishes for its hot, fragrant flavor. It may be more familiar to you as it's used more commonly in sweets such as gingerbread and ginger snaps. When used as a kitchen spice, Ginger adds flavor to a variety of dishes and can also help support healthy digestion.* Apply ginger over your lower abdomen for a soothing massage to help reduce bloating, gas, and occasional indigestion.*
For a great, healthy snack, try dōTERRA Ginger Pear Green Smoothie below: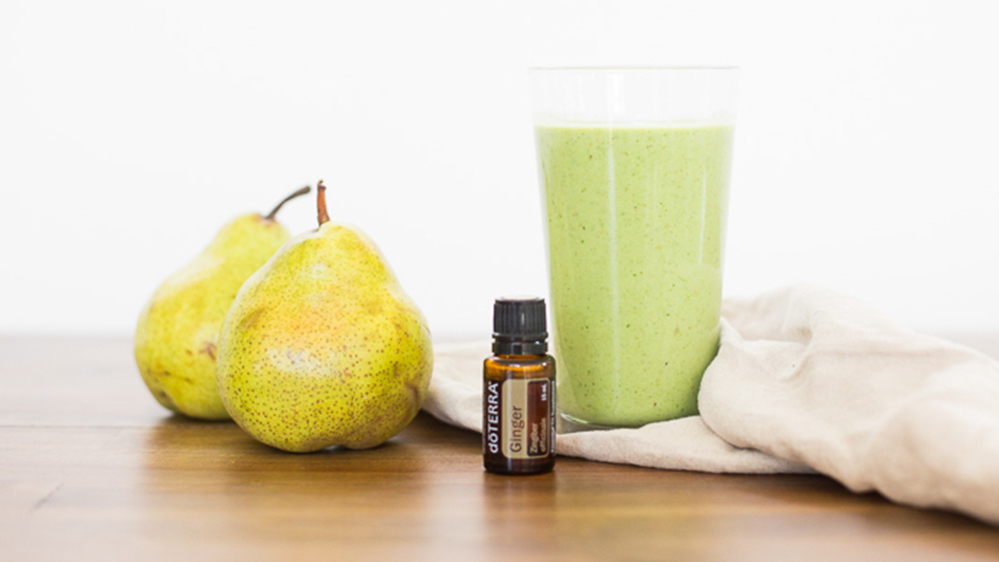 This Ginger Pear Green Smoothie takes green drinks to a whole new level of flavor. It is packed full of vital nutrients, fibers, and minerals to keep your body fueled and functioning properly. This recipe is so easy and yummy—you'll be craving a Ginger Pear Green Smoothie regularly.
Ingredients
1 heaping cup fresh spinach
1 heaping cup diced frozen pears
½ cup plain non-fat Greek yogurt
1 tablespoon almond butter
1 cup unsweetened almond milk or milk of choice
1 teaspoon raw honey
½ teaspoon vanilla extract
1 drop of Ginger oil

Instructions
Cut fresh pears and freeze for one hour.
Put all of the ingredients in a blender and blend until creamy and smooth.