As we are easing out of the cold, dry winter, I am continually trying to add more moisture into my skin and hair. To add extra shine and moisture to dry strands, I apply one to two drops of dōTERRA Sandalwood to my wet hair. It is restoring and moisturizing to your strands and will leave you feeling like you just left the salon.
One of the top benefits of this oil is the ability to promote a smooth complexion and healthy looking skin. Add dōTERRA Sandalwood to your skincare routine to enjoy newly rejuvenated skin. Take advantage of the grounding benefits by diffusing Sandalwood at bedtime to promote a relaxing environment for a good night's sleep.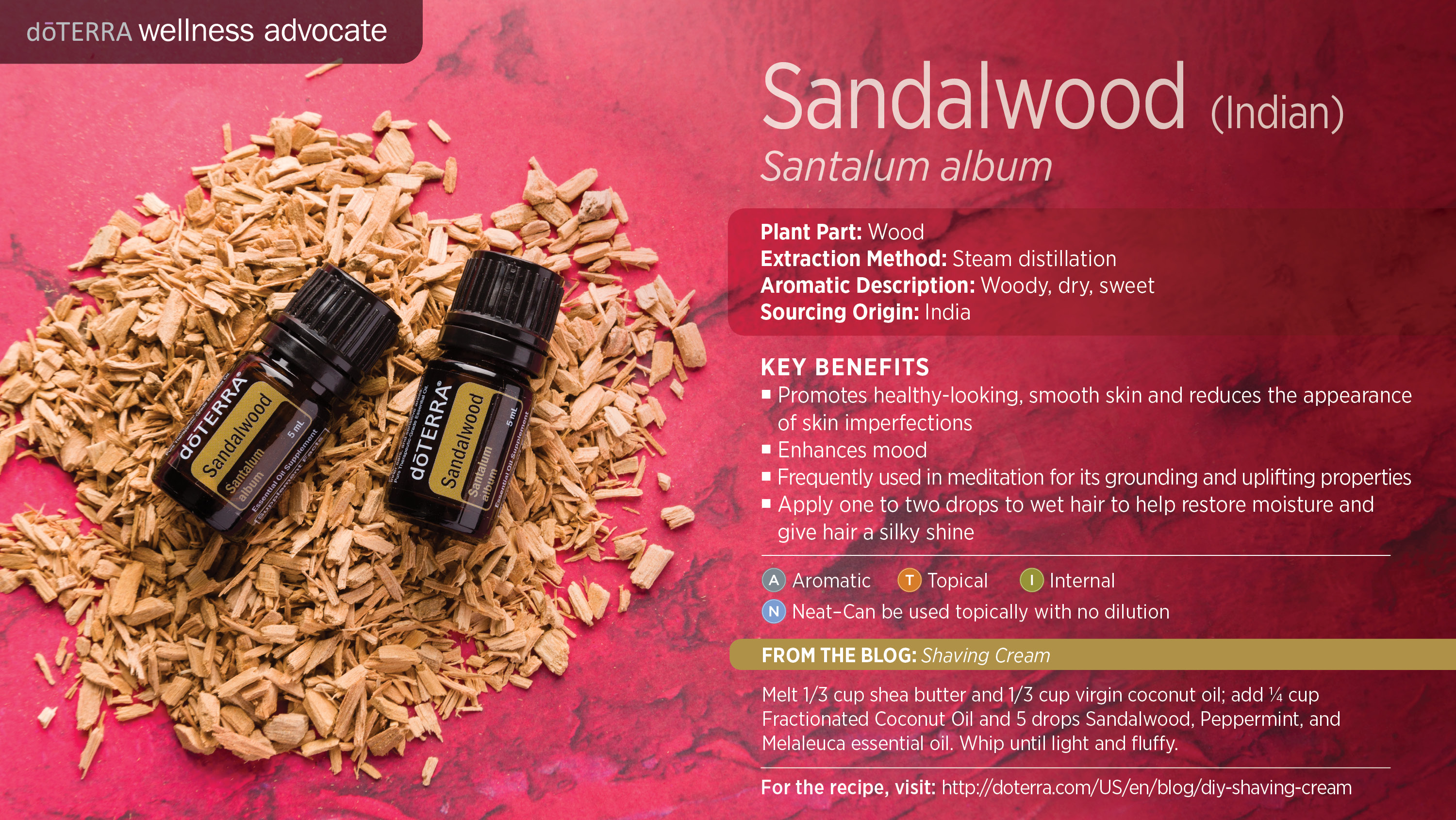 Bonus Recipe: DIY shaving cream recipe
Fortified with natural lubricants and essential oils, this shaving cream improves razor glide for a close, comfortable shave. Great for men and women, this shaving cream will leave skin smooth, healthy, and moisturized.
Ingredients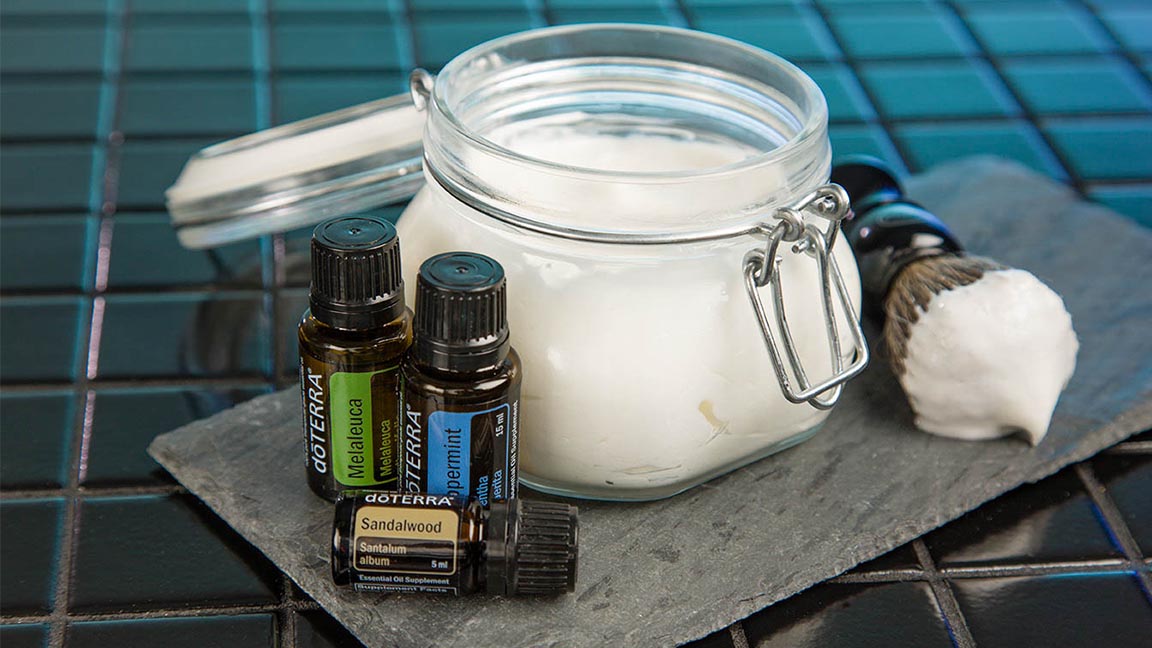 ⅓ cup shea butter
⅓ cup coconut oil
Instructions
Place all ingredients except for essential oils in double boiler.
Once melted, remove from heat and let sit three minutes.
Add essential oils and stir until combined.
Let shaving cream rest until hard. Tip: You can put it in the refrigerator to speed up the cooling process.
Using hand or stand mixer, whip shaving cream until light and fluffy.
Place in container of choice.